Tigger Loving lady!
I work at an auto repair shop in Fort Myers where I am the
Office Manager / Service Manager / Bookkeeper / Cleaner of the bathroom (I work with men....do you think they are going to do it? LOL) and General Peace keeper.
Its a challenging job...
but someone has to do it!
I moved to Florida from Montana.
Its a whole new world down here...but I like it!

The furbabies that run my house....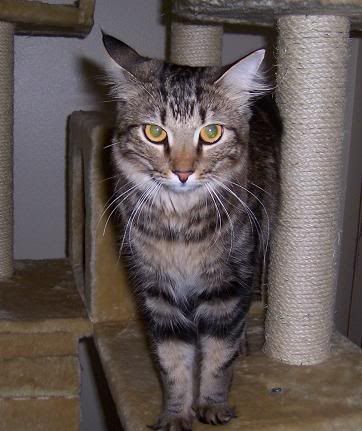 This is my Angel Girl, Fizzy. Fizzy was one of the hurricane survivors. She and her brother were found on Sanibel Island, Florida. She was at the vets office in a cage along with many others needing a home. She was so hoarse that she could barely meeeew until she looked at me and let out the biggest boldest MEEEEW! I told her NO...I cant take you home....do not look all cute. She let out another. I just had to hold her...that was all she wrote. It was love at first meeew. She reached up and started batting my hair and purred loud. She is my little buddy, my little angel. I cannot imagine life without her. I am so lucky she picked me. :) 
This is LiLu...my power of the universe...LOL.  Even as a kitten I knew she would rule the roost and I was right.  When I got her we fostered her mom and 2 siblings.  They were so small that they still had their umbilical cords, only a day or so old.  She was precious to say the least!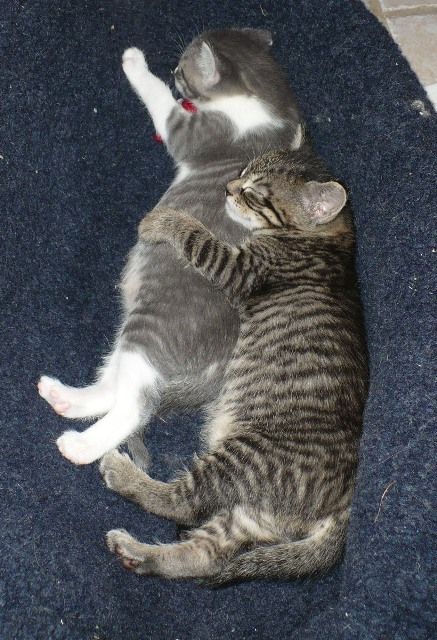 And now she and Moose are best of buddies!  they even share their food dishes LOL
This is Mama Kitty (Not LiLu's mom)  El Pudgo
And this is my main man Moose...my little puppy angel.  He is 2 now, hard to believe!  He come to work with me every day and is my buddy!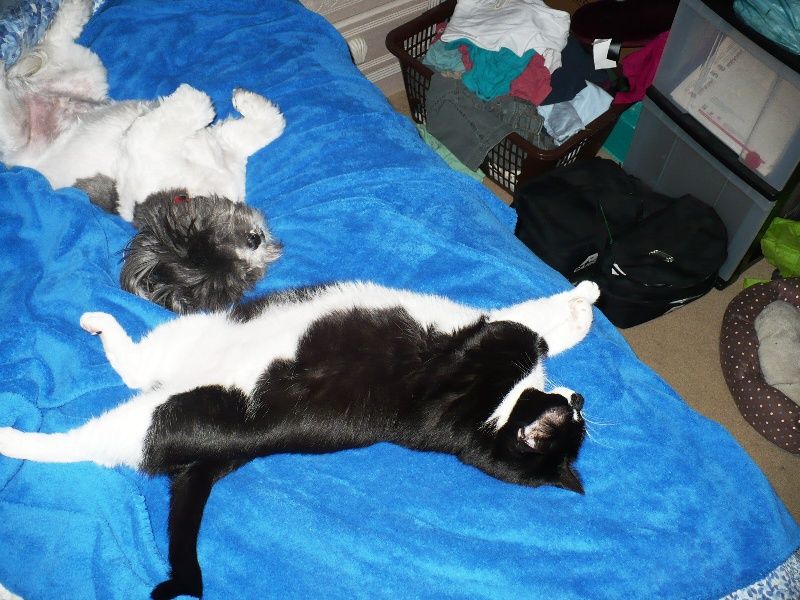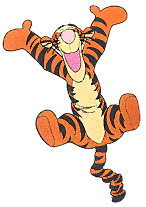 I love Chocolate and singing...all started from a young age I suppose